We transform your bathroom into an amazing, safe, and relaxing space
With our services you can have the bathroom of your dreams within just a few days! We will provide you comfort and cozy showers for you to relax after hard days for the next years.
Trust our services to have your dream bathroom at home for fair prices
Verified
Modern House Construction built an arbor and installed a swing. It is beautiful and beyond my expectations. The men who did the work were very personable, work hard, and were perfectionists. Certainly worth the expense and we have a beautiful piece in our yard. Great company to work with. I will post a picture after the arbor is stained.
Verified
Very happy with the new deck. Udson was very thorough on his final inspection and took care of the few things that were not perfect.
Verified
This crew did a great job building a porch and new set of steps for me. They worked hard, efficiently and worked long days to get it done. I've gotten compliments from my neighbors on their work and I liked it so much I have them doing my other porch now, too!
Verified
We got some trim carpentry work done. They were great. One of the trim got missed and they came and fixed it!
Verified
Responsive and great reputation. Very impressive work and work ethic.
Verified
Definitely would rehire for another project
Verified
I did not end up needing Udson's help but he was responsive and his hourly rate was reasonable. I would reach out to him for future carpentry needs.
Verified
We were very happy with the job Udson did for us and are planning to hire him again for our next job. The carpenter was very thorough and made sure to do high quality work for a fair price. He was very professional, cleaned up afterwards and was able to make time for us right away.
Verified
Since day one Udson had answered any questions along with our needs. Udson and hos crew meet our expectations and professionalism! We are more beyound happy with his work he had done on our deck! After work was left cleaned and beautiful! We highly recommend Udson and his team. Thank you so much for your exceptional work on our deck! Will give more than 5 stars!
Verified
Udson is a true professional. neat and clean too. Built 2 staircases into the basement in Jamaica plain. He has photos. They came out great.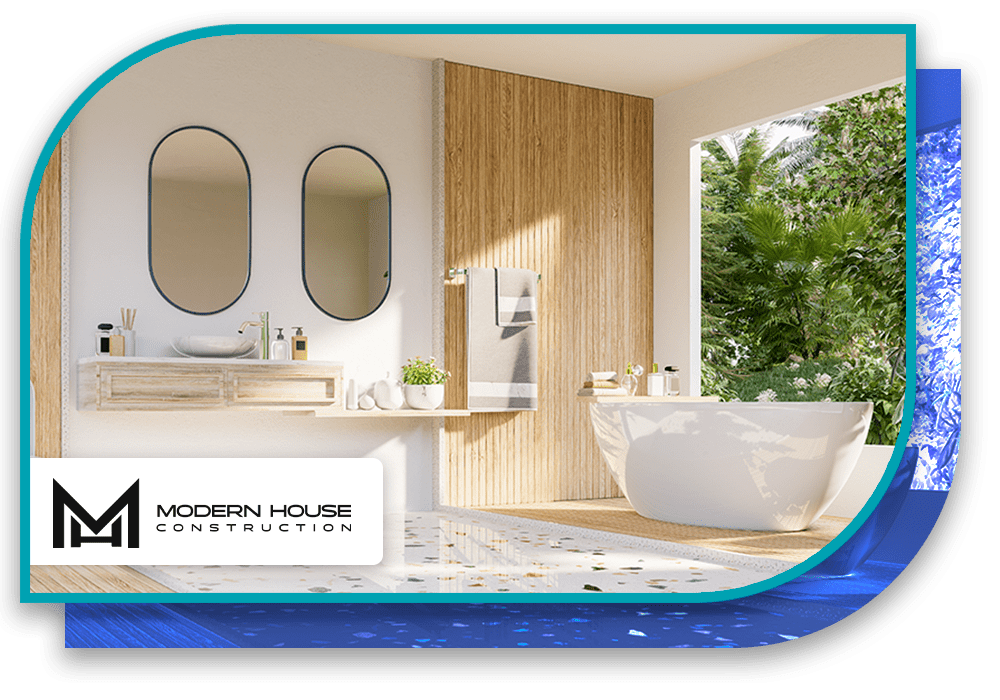 With everything ready for the best remodeling services to begin, our highly qualified team will start the first moves in order to transform your bathroom in just a few days.

Come check out how Modern House Construction can renew your bathroom and bring beauty and safety to your space with the most efficient services around Massachusetts.
Do you need a highly qualified team to transform your bathroom?
Benefits that only our teams can offer to you with our bathroom remodeling services
MODERN HOUSE CONSTRUCTION
Our company started from an issue we noticed that our community frequently dealt with: the difficulty of finding remodeling services done by experienced, qualified and honest professionals at a fair price.

Through the 7 years we have been in the market, we have renovated the appearance of over 250 properties and guaranteed the satisfaction of hundreds of homeowners and their families. One of our most treasured values is delivering exceptional results to assure our customers' satisfaction.